Snow Removal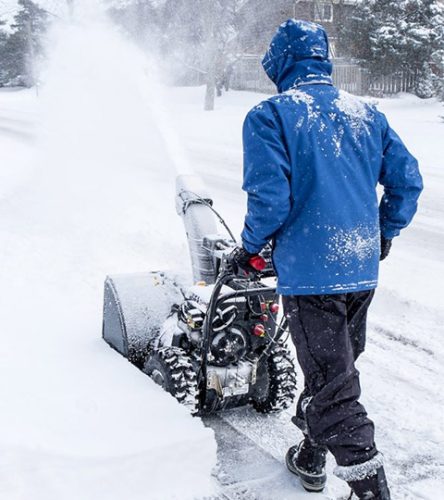 Winter can be harsh, especially when it comes to the snow and ice accumulation on your property. Snow buildup can make it difficult to access your driveway, parking lot, walkways, and even your front door. As a homeowner or business owner, you need a reliable and efficient 24-hour snow removal service provider to keep your property safe and accessible throughout the winter season. Look no further than A+ Landcare, your trusted partner in snow removal.
Prompt and Efficient Snow Removal Services
Our team at A+ Landcare understands the importance of prompt and efficient snow removal services for both residential and commercial properties. We are dedicated to providing full-service snow removal services, including snow plowing, shoveling, and salting, 24 hours a day, 7 days a week. With our years of experience in the industry, we have the expertise, equipment, and personnel to handle any size snow removal job.
Flexible Pricing to Suit Your Budget
At A+ Landcare, we understand that every property has different snow removal needs and budgets. That's why we offer flexible pricing options to suit your individual needs. You can choose a flat monthly fee for our snow removal services, or we can bill you by the push. Our pricing is competitive, and we always strive to provide you with the best value for your money.
State-of-the-Art Snow Removal Equipment
Our snow removal team uses state-of-the-art snow removal equipment to ensure that your property is cleared efficiently and effectively. We have a fleet of trucks, plows, and salt spreaders to handle any size job, and we always make sure that our equipment is well-maintained and ready to go when you need it. Our team is also highly trained in the latest snow removal techniques to ensure that your property is cleared safely and efficiently.
Contact A+ Landcare for Your Snow Removal Needs
Don't let snow and ice buildup prevent you from accessing your property. Contact A+ Landcare for all your snow removal needs. Our team of snow removal experts is available 24 hours a day, 7 days a week to keep your property clear and accessible throughout the winter season. Contact us today for a free consultation and estimate.